Port heritage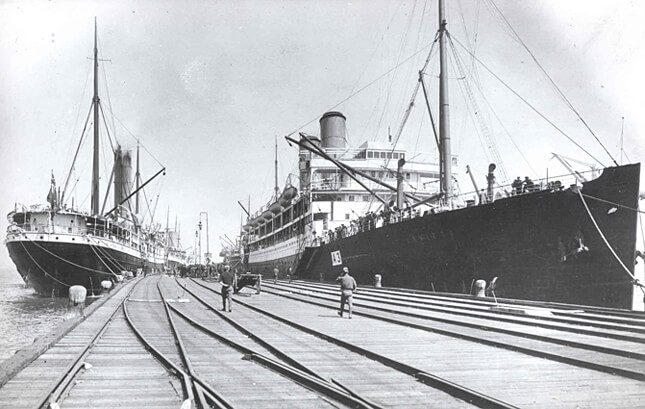 The Port of Melbourne has a rich history extending back to 1842 when the bank of the Yarra River first served as a wharf.The port contains a diverse range of heritage assets including piers, navigational aids and shipwrecks.Port of Melbourne's Heritage Strategy identifies heritage sites within the port and seeks to integrate heritage conservation and management into our overall property planning, development and management functions.Visit the Port Heritage Trail to learn more about the emergence of the Port of Melbourne and its trading past.
Heritage sites
Several heritage sites managed by the Port of Melbourne are included on the Victorian Heritage Register and are significant at a state level. They include:
Gellibrand and Breakwater piers
Rear Leading Light at Port Melbourne
West Channel Pile Light
Heritage sites now managed by Victorian Ports Corporation (Melbourne) include:
Point Lonsdale Lighthouse
Station Pier
A number of archaeological sites listed on the Victorian Heritage Inventory and sites of potential indigenous cultural significance lie within the port and port waters. These include:
Numerous registered shipwrecks in Port Phillip Bay
Waters of indigenous cultural significance near Station Pier
Maritime and industrial structures along the banks of the Maribyrnong River
Black Lighthouse, Queenscliff
Ann Street Pier
Stony Creek Backwash area
Victoria Dock, South Wharf and Webb Dock
Dee Cottage, Yarraville
Heritage register
For more information, visit Heritage Victoria's website to find places and shipwrecks on the Victorian Heritage Register and Victorian Heritage Inventory.
---