Port Rail Transformation Project – Rail Operations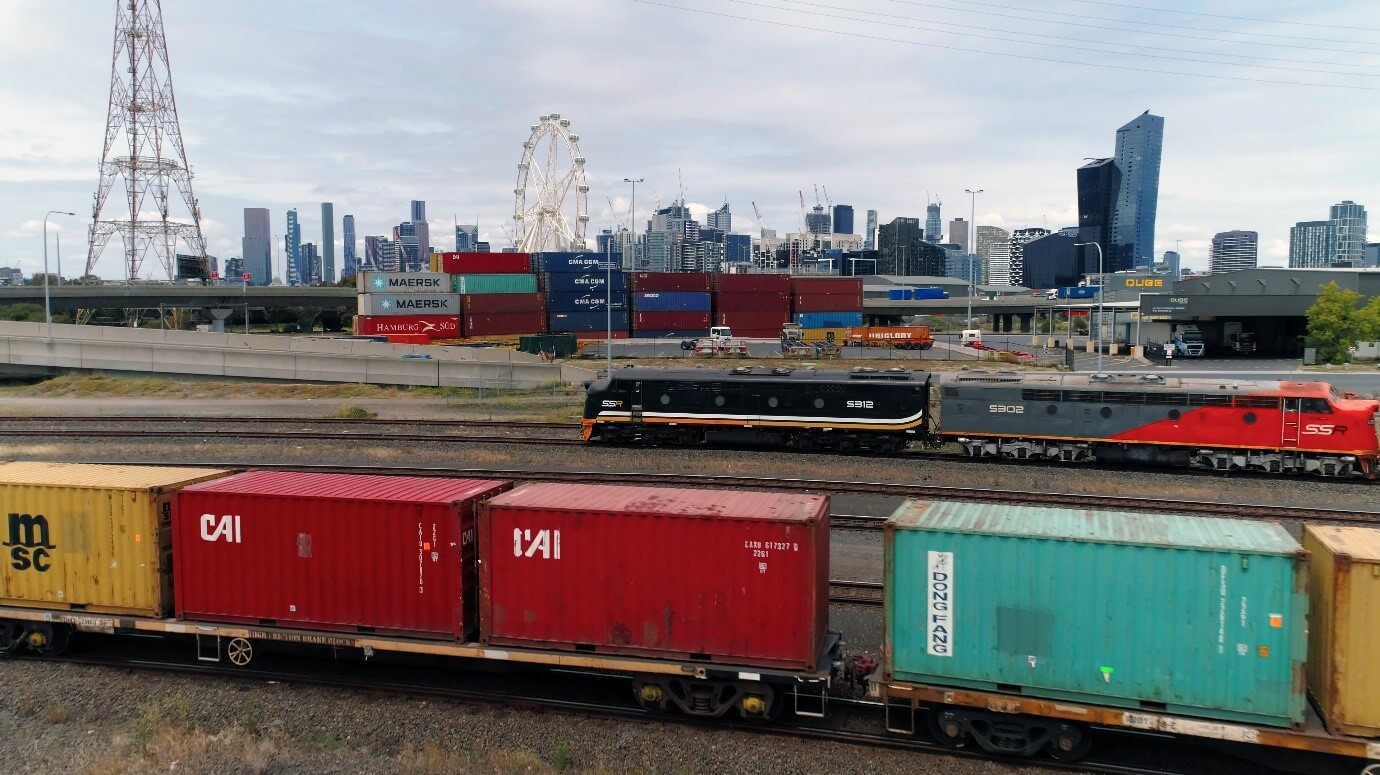 The Port Rail Transformation Project (PRTP) will provide a rail solution to meet the needs of a growing port, and aims to reduce truck movements across Victoria, particularly in Melbourne's inner western suburbs. The key elements of the project are:
integrated provision of port rail land and assets at the port – Port of Melbourne will provide rail land and rail assets on the similar basis it provides wharf and road land and assets;
new rail terminal capacity – development of a new rail terminal interfacing with Swanson Dock East;
new road and rail infrastructure – to improve operational efficiencies of rail inside the port gate; and
improved rail terminal operation arrangements and transparency – new working arrangements between Port of Melbourne and Rail Terminal Operators that are currently part of the PRTP. From commencement, this will included ACFS (Appleton Rail Terminal) and Qube (Victoria Dock Rail Terminal), with Patrick to also participate in the near future (Swanson Dock East) once infrastructure has been constructed.
For background information on the PRTP click here.
Rail Operating Framework
The diagram below shows the new rail operating framework.

Port Rail Operations
Port of Melbourne's (PoM) objective is to deliver world class, safe, responsible and reliable port facilities and services, and play its part in delivering an efficient freight supply chain to support Victoria's economy. This includes the efficient movement of goods within Melbourne and Victoria, together with a workable metropolitan freight solution.
To support this objective, PoM has developed an operating framework for rail terminals within the port tailored to the requirements of port users.
Key Rail Principles and Capacity Allocation Protocol
The operating framework will be underpinned by PoM's Port Rail Key Principles and Capacity Allocation Protocols.
From 1 June 2020 the new Port Rail Operating Framework will commence at the Victoria Dock Rail Terminal and Appleton Rail Terminal faciltiies.
Click here to download the Port Rail Key Principles.
Click here to download the Port Rail Capacity Allocation Protocol.
Rail Access Seeker Information
Port of Melbourne has prepared a presentation to inform rail access seekers on the new operating framework. Click here to download the presentation.
If you are a rail access seeker, you should contact the Port Rail Terminal Operators:
ACFS
Click here to be directed to the ACFS Intermodal Services Page
For enquiries regarding access to ACFS Appleton Dock Rail Terminal please contact:
Akshay Hingorani, General Managers, Strategy and Developments
Phone: 0401 590 468
Email: salesenquiry@auscfs.com
Qube
Click here to be redirected to Qube's Victoria Dock Access Arrangements
For enquiries regarding access to Qube Victoria Dock Rail Terminal please contact:
Charles Stott, General Manager – BD & Property
Phone: 0407 887 757
Email: Charles.stott@qube.com.au
Anthony Dean, Victoria Dock Terminal Manager
Phone: 0438 351 965
Email: Anthony.dean@qube.com.au
Future Port Rail Initiatives
There are two rail initiatives under way:
Rail Working Group – Freight Victoria will be developing a Rail Working Group, with the terms of reference and membership to be developed over the coming months
Port Rail Freight Promotion – Port of Melbourne will work with industry to promote metropolitan shuttle trains and rail mode shift at the port.
Questions?
Please contact the Port of Melbourne team at pomrail@portofmelbourne.com