Port Capacity Enhancement Program
Port of Melbourne is embarking on the next stage of its port capacity development, called the Port Capacity Enhancement Program (PCEP).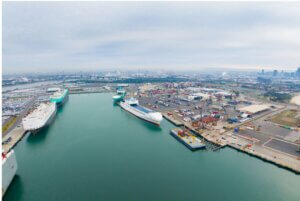 As part of our stewardship obligations, we need to ensure that port capacity is able to meet the future demands of Victoria's growing economy.
This is especially important as building new port infrastructure has long lead times, requiring us to start planning now for the longer-term future of the port.
The PCEP is a significant potential infrastructure development, aimed at developing a Webb Dock North Container Terminal and creating a long-term future for Tasmanian Trade Terminals. This was outlined in our 2050 Port Development Strategy.
Engagement to date
We engaged with stakeholders and received feedback on three key drivers of capacity, which are contained in these technical reports:
Public online information sessions were held on the three key drivers and this important development.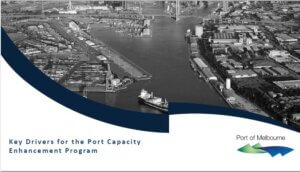 Tuesday 27 September 2022, 10am-12pm.
Tuesday 27 September 2022, 4.30pm-6.30pm.
Thursday 29 September 2022, 10am-12pm.
Thursday 29 September 2022, 4.30pm-6.30pm.
A final version of the PCEP Stakeholder Engagement presentation is available here for your reference and a recording of one of the information sessions is available here.
Next steps
We have received a significant level of feedback during this phase of engagement and are currently in the process of working with our independent experts to analyse the feedback and develop responses. A final stakeholder engagement report will be made available in early 2023 on the Port of Melbourne website.
We will also engage with stakeholders in 2023 to seek feedback on the emerging findings from the Cost Benefit Analysis.
For more information, please contact us.