Sustainability at Port of Melbourne
As Australia's largest container and general cargo port and one of the nation's most critical infrastructure assets, our approach to sustainability is guided by the United Nations Sustainable Development Goals. We believe it's important to contribute local solutions to global problems that can help achieve these goals.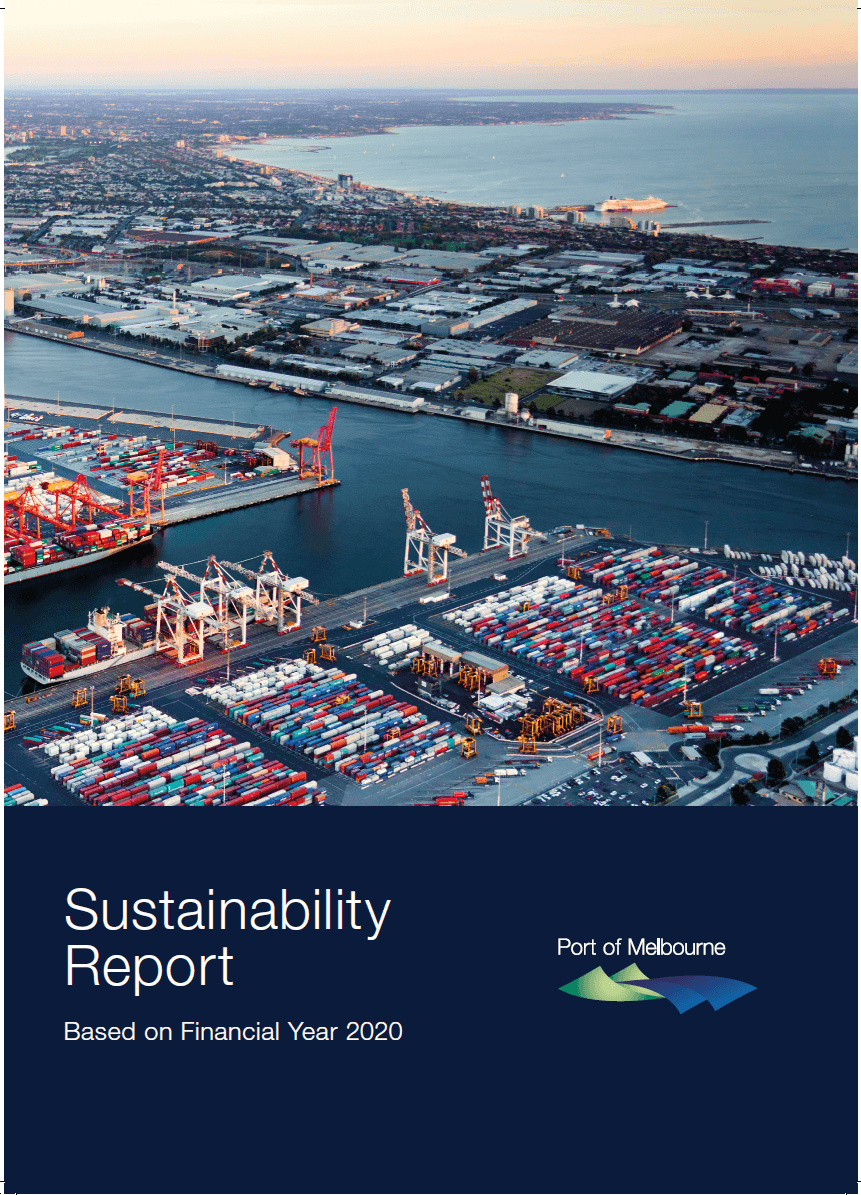 2020 Sustainability Report
Port of Melbourne (PoM) has released its 2020 Sustainability Report, highlighting how the organisation has managed its material environmental, social and governance risks and opportunities amid a challenging operating year. The report can be found here.
The report outlines:
the port handles more than one-third of Australia's container trade, contributing around $7.5 billion in trade each year and around $6 billion to the Victorian economy – each vessel visiting the port brings with it an average $1.85m in state economic benefits;
the port facilitated 3008 ship arrivals and 2.9 million twenty-foot-equivalent container units (TEUs);
PoM struck four new community partnership agreements and provided important financial support to community groups;
148 schools took part in PoM's Port Education Program, with a further 100 port education visits;
PoM's headquarters at 839 Collins Street Docklands received a six-star Star Green Star Design & As Built certified rating; and
PoM employed 119 people during the 12 months, 34 per cent of whom committed 266 volunteer hours.
Port of Melbourne is looking to increase its commitment to sustainable operations, with a dedicated Sustainability Program to be finalised in the coming months.
If you would like further information, please email us at sustainability@portofmelbourne.com or call 1300 857 662.
Previous editions
2018  Sustainability Report
Our 2018 Sustainability Report demonstrates our commitment to maintaining the highest standards of planning and operating that will secure our positive long-term growth and performance and help achieve sustainable outcomes.
Port of Melbourne believes that a successful sustainability strategy is not created in isolation but by working in collaborative and meaningful partnerships across our stakeholder networks.
If you'd like to get involved in our sustainability journey we encourage you to contact us at sustainability@portofmelbourne.com or call 1300 857 662.
You can access our  2018 Sustainability Report here
For a printable version please click here