Port Heritage Trail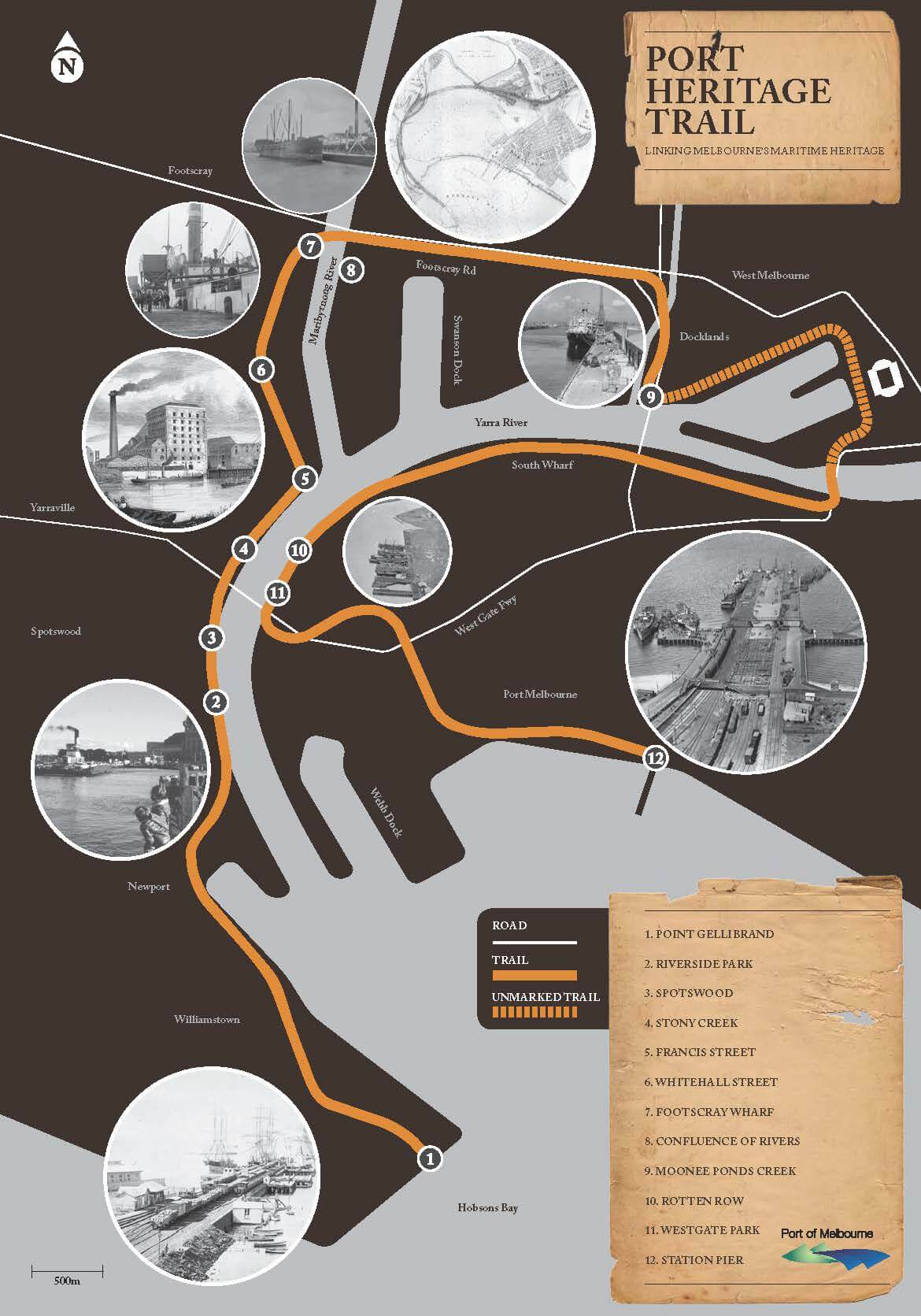 The Port Heritage Trail links heritage sites throughout the shared open spaces around the Port of Melbourne. Special markers have information and historical images, allowing visitors to explore the rich history of the port while walking or cycling along established shared-use paths.
Stretching 22 km around the port from Station Pier in Port Melbourne, through West Melbourne and Footscray, to Point Gellibrand in Williamstown, the Port Heritage Trail gives a unique perspective on Melbourne's maritime history.
Click on the map to view a larger version or print the full brochure (PDF, 1.4 Mb).
---
Other links:
Port map
Port history publications
Port Melbourne Historical and Preservation Society