The Container Logistics Chain Study (CLCS) will provide a thorough and current understanding of the container supply chain, supporting industry and it's future planning efforts. It will also inform policy development and investment decision-making for the Port and the Victorian Government.
The study will build on the successful 2009 CLCS, which has been heavily utilised by industry. Now more than ever, we need reliable data and information to support investment and business decision making.
The project will deliver a report that will provide valuable information to the industry, the Port and Government.
---
Project progress update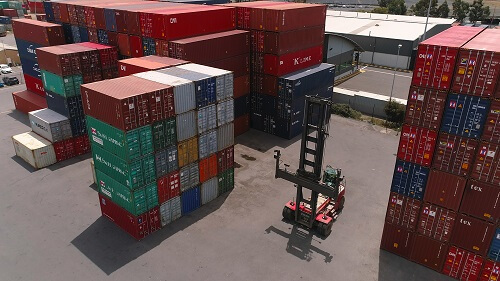 Port of Melbourne and GHD would like to thank industry for their ongoing interest and participation in the 2020 Container Logistics Chain Study.
Port of Melbourne has engaged GHD Advisory to deliver the project. Participants are assured of the rigorous collection process and the protection of confidentiality and security of information.
Although the current COVID-19 situation in Victoria is presenting challenges, industry has shown strong support and has provided valuable data that will assist in delivering the final study report in early 2021.
The data collection phase of the project is now complete, and we look forward to providing further updates in the coming months.
If you would like more information on how to contribute to the project or to receive updates, please complete the enquiry form below.
Other links
Click here to read Port of Melbourne's media release on the CLCS (issued 2 June 2020).
Click here to download a copy of the 2009 summary report.
Click here to read a past article published in the Freight Trade Alliance's Across Borders magazine (Autumn 2020).
---