The Container Logistics Chain Study (CLCS) will provide a thorough and current understanding of the container supply chain, supporting industry and it's future planning efforts. It will also inform policy development and investment decision-making for the Port and the Victorian Government.
The study will build on the successful 2009 CLCS, which has been heavily utilised by industry. Now more than ever, we need reliable data and information to support investment and business decision making.
The project will deliver a report that will provide valuable information to the industry, the Port and Government.
---
Industry participation is essential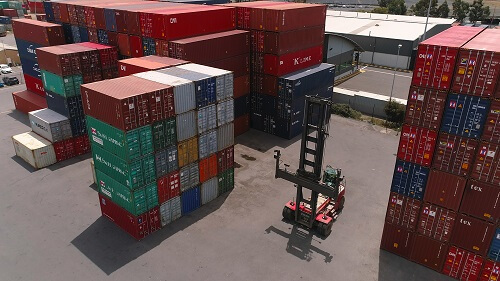 We seek industry participation to provide data to complement other data drawn from existing sources. The success of the study relies of the breadth of the data received.
Port of Melbourne has engaged GHD Advisory to deliver the project. Participants are assured of the rigorous collection process and the protection of confidentiality and security of information.
We will be seeking container movement data over the period of September and October 2019, which was selected to ensure that the period provides an accurate representation that is not skewed by externalities such as the bushfires or COVID-19.
GHD Advisory will be requesting movement, time and location data to track container movements in Microsoft Excel or CSV format. We are not seeking customer or commercial information and reporting of data will be at an aggregated level.
Data received will be treated as commercial-in-confidence in accordance with our Data Governance Strategy.
Despite the current challenges industry faces as a result of the COVID-19 pandemic, Port of Melbourne is committed to progressing the project, while being flexible and considerate of industry demands. Our team can work with you to contribute to the project without placing a burden on your business.
If you would like more information on how to contribute to the project or to receive updates, please complete the enquiry form below.
Other links
Click here to read Port of Melbourne's media release on the CLCS (issued 2 June 2020).
Click here to download a copy of the 2009 summary report.
Click here to read a past article published in the Freight Trade Alliance's Across Borders magazine (Autumn 2020).
---