Port Education Program - Bookings Postponed
Port of Melbourne wishes to advise that due to general concerns regarding CoVid-19 we have decided to postpone the Port Education program until further notice. This means all scheduled classes will not take place until further notice.
Whilst there are no specific concerns at this stage, it is prudent to take precautionary measures in the best interest of all attendees and our employees.
We apologise for any inconvenience caused and we look forward to seeing you at a future time.
Port Education Centre
Port of Melbourne is pleased to provide a specialised Port Education Program tailored to fit with the Australian National Curriculum, which explores the port's operations and international trade networks.
We offer specific classes and guided tours of the port to primary, secondary and tertiary students as well as online resources for students and teachers, which are accessible through our website and free of charge. Port of Melbourne currently provides teacher resources including whole unit plans and corresponding activities, including fieldwork, for the subjects of Humanities, Economics and Business, and Geography.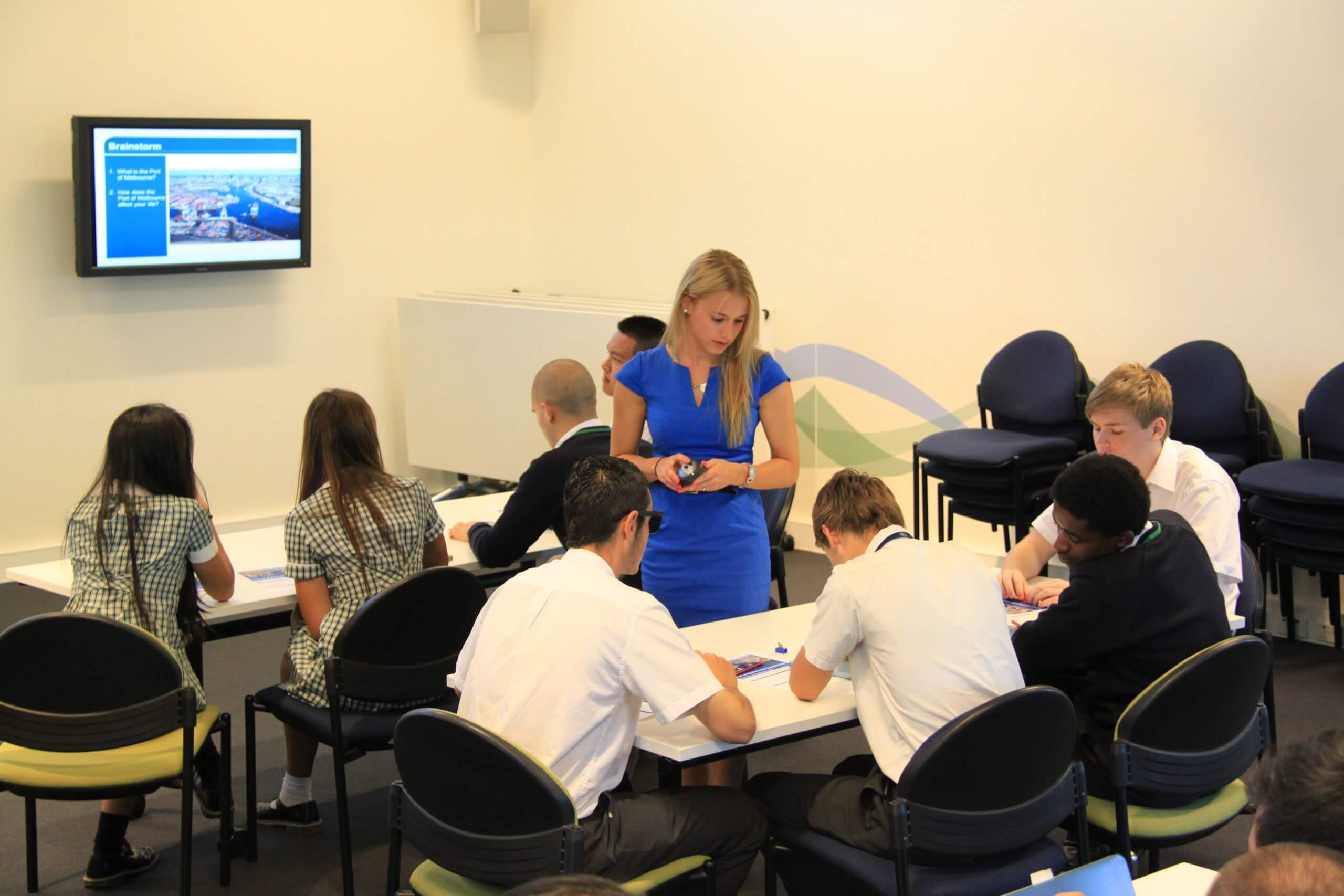 We also provide a variety of student resources that enhance learning on the vital role of the port and how it affects our daily lives, economy and the future. From Ship to Shop is one of our key online resources and takes students on an interactive journey to learn about the traded goods and commodities that pass through the port each day.
Please see our Port Education brochure (PDF 1.5 Mb) for more information. Teachers are encouraged to contact our Port Education Officer to discuss how the Port Education program can enhance their curriculum.
PLEASE NOTE: Port Ed classes are conducted on Wednesdays and Thursdays.
Tel: +61 3 9683 1361
Email: education@portofmelbourne.com